Episode 76
Tobie Langel on what people mean when they say "Open Source"
April 30th, 2021
36 mins 19 secs
Tags
Guest
Tobie Langel
Panelists
Richard Littauer
Show Notes
Hello and welcome to Sustain! On today's episode, we have an amazing guest back for a second time, Tobie Langel, who is an open source strategy consultant and Founder of UnlockOpen. He's a really great resource for learning about the ins and outs of how open source works, with his common-sense approach to dealing with common issues that we have with open source licenses. One of the reasons he is here is to talk about a wonderful Tweet he sent out about "this" graph of what is and what is not open source. Download this episode now to learn much more as Tobie goes in depth about each quadrant of the graph.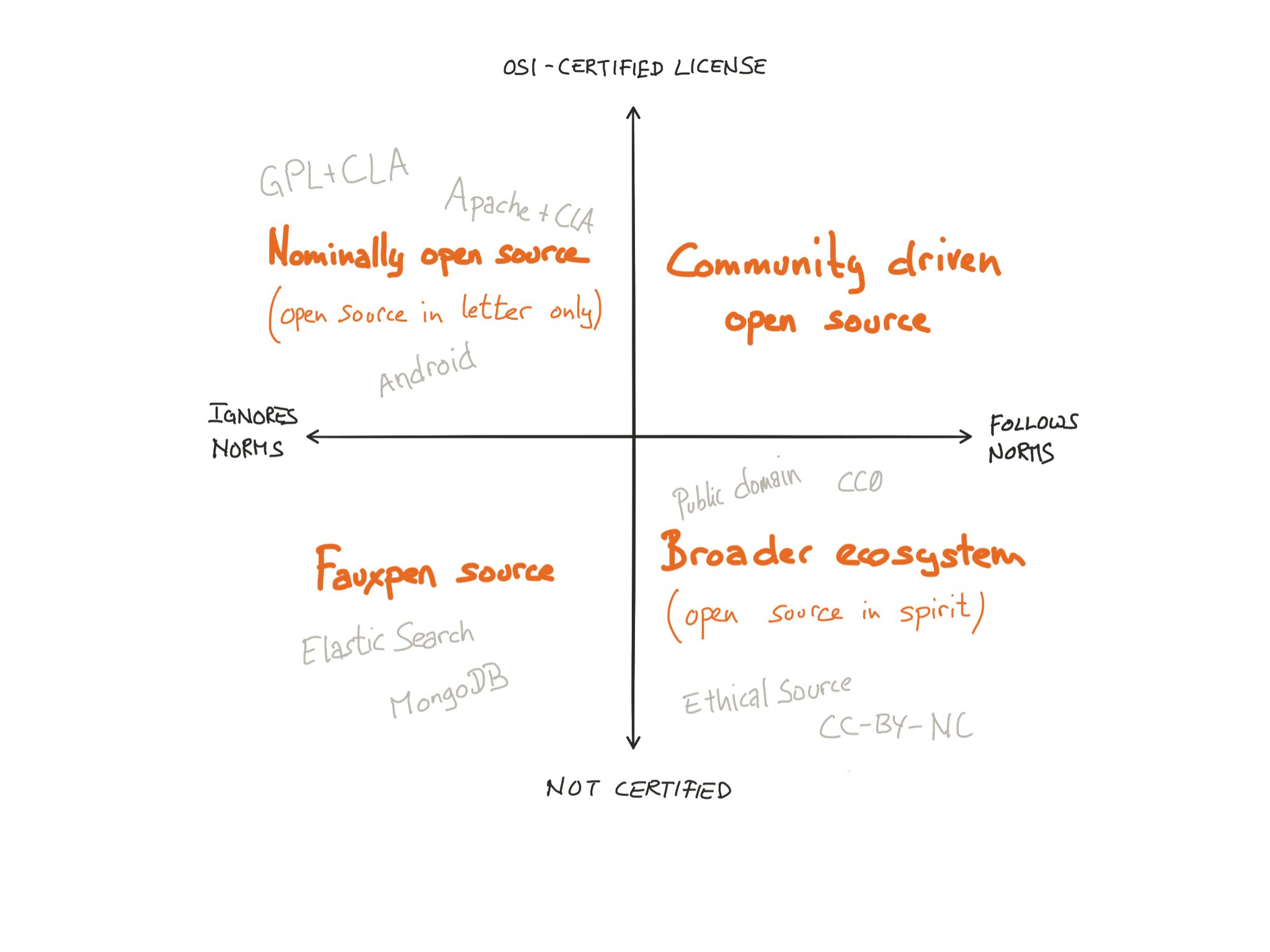 [00:02:02] Tobie explains what he meant by "this" that he refers to in the Tweet.
[00:04:08] Tobie talks more about licenses and compliance in using open source in corporations.
[00:07:06] Richard brings up Tobie's Tweet about the grid with a Y and X axis and he describes what's in each quadrant.
[00:14:04] We learn what's in the bottom right quadrant of the graph.
[00:17:29] Richard shares his ideas on the early days of open source and Tobie expands on them.
[00:24:02] Tobie talks about the role of OSI and how he imagines OSI looking at this going forward.
[00:30:16] Richard explains what he thinks about when he thinks of OSI and how the graph is a really useful way of talking with people to figure out where they are.
[00:32:24] Find out where you can follow Tobie on the internet.
Quotes
[00:04:50] "The other thing that corporations really care about are security of the software and the other aspect is community health. Why? And what's interesting, that security itself has to do really closely to community health."
[00:19:06] "We say that copy left is a hack on copyright, but to some degree open source is a hack on copyright too. It's a hack on being able to cross sort of corporate borders."
Spotlight
[00:33:50] Richard's spotlights are ICQ, AIM, IRC, and AOL.
[00:34:37] Tobie's spotlight is a book he read called, How to Take Smart Notes by Sönke Ahrens.
Links
Credits
Support Sustain